Congratulations Richa Sahay!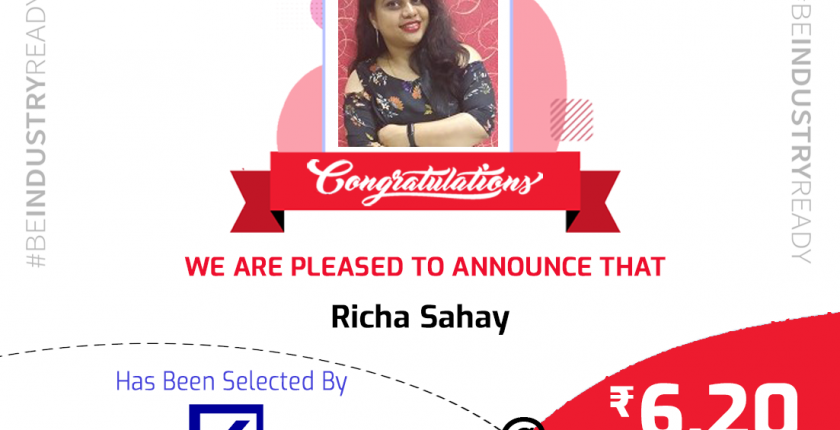 Dear All,
We are very pleased to announce and inform you all that Ms. Richa Sahay has been selected by Deutsche Bank as "HCM Business Advisory Analyst" with a CTC Package of Rs.6.20 Lacs Per Annum at Bangalore Location.
Please join us in congratulating her and wishing her continued success in her new role.
We Wish Her A Great Career Ahead!!!